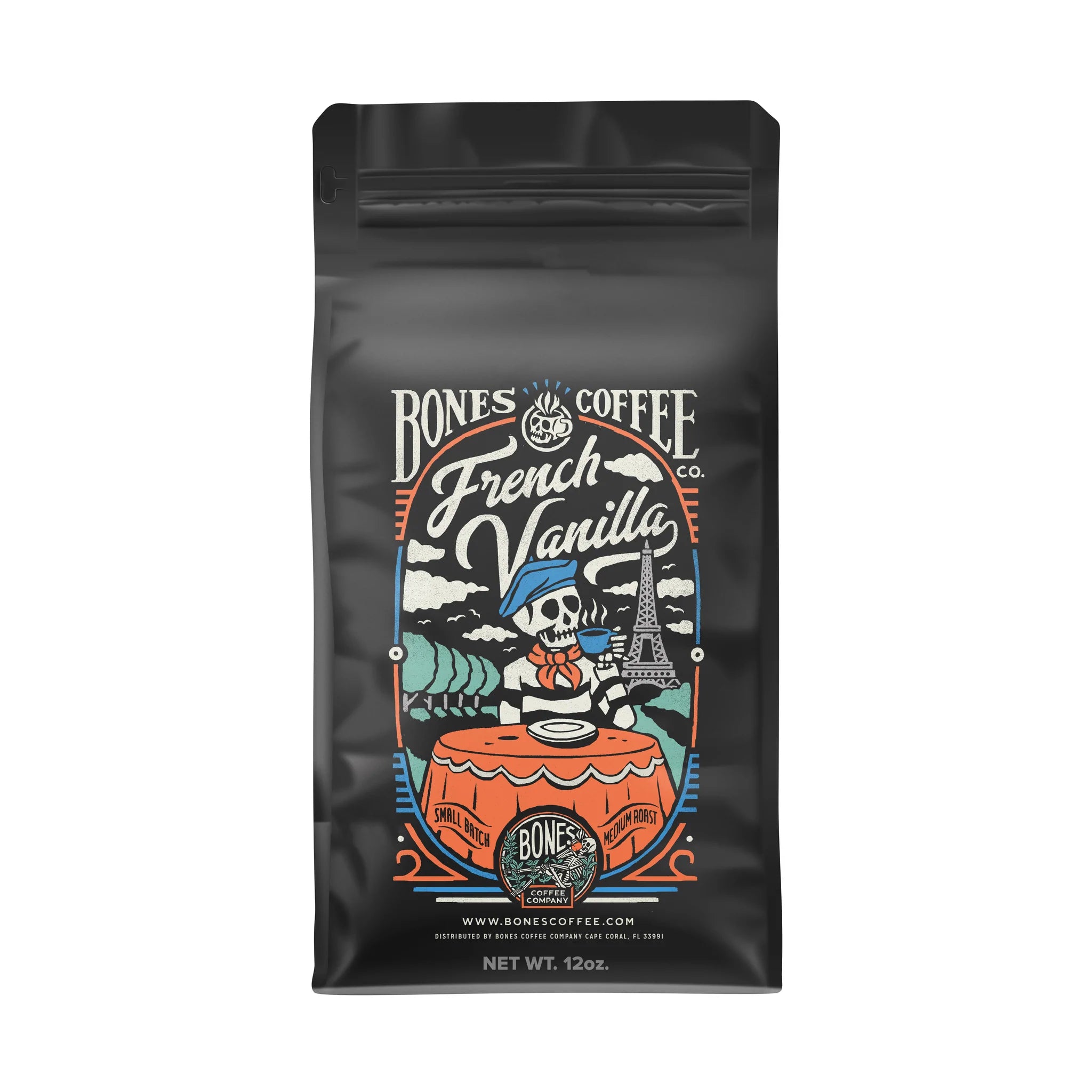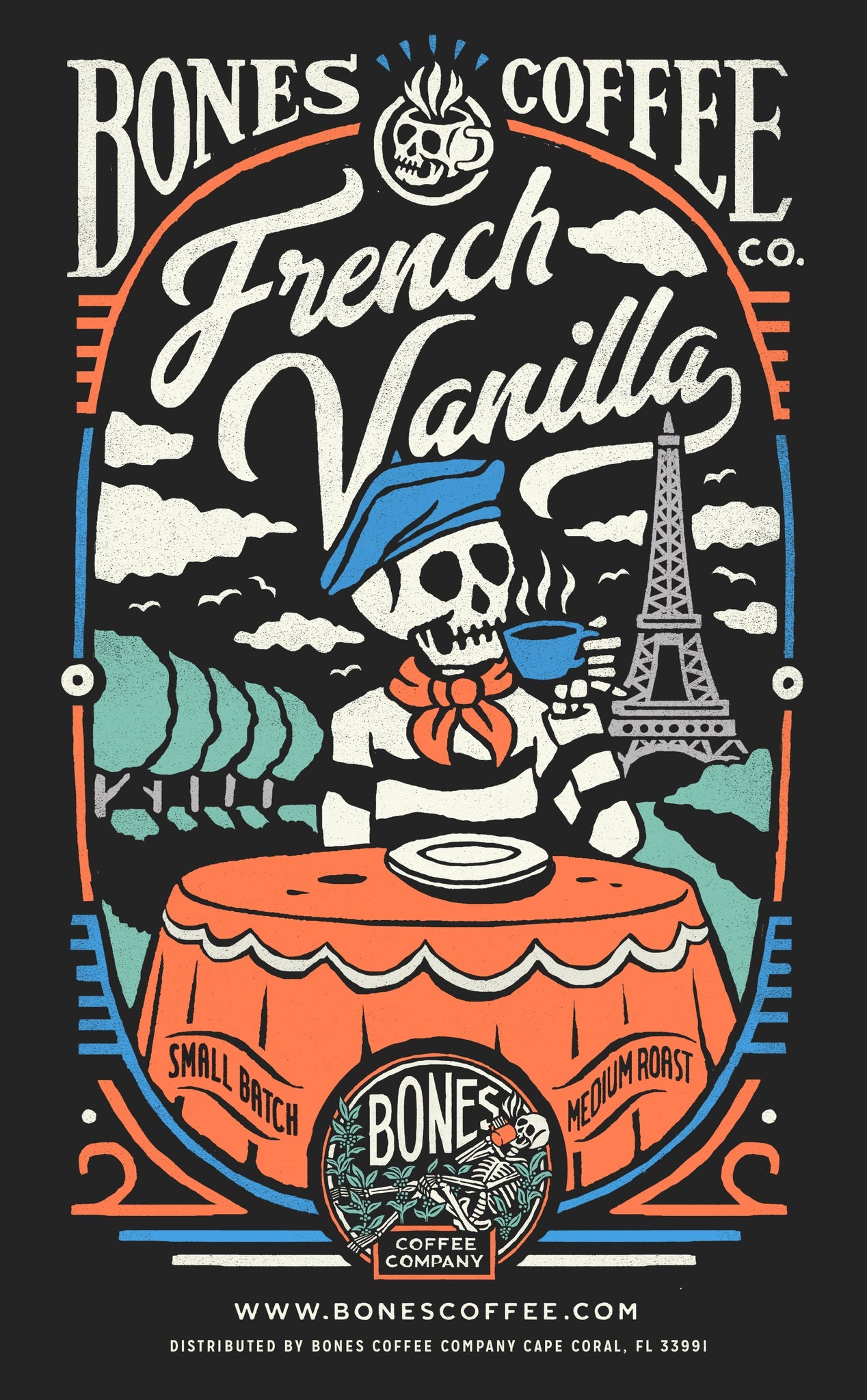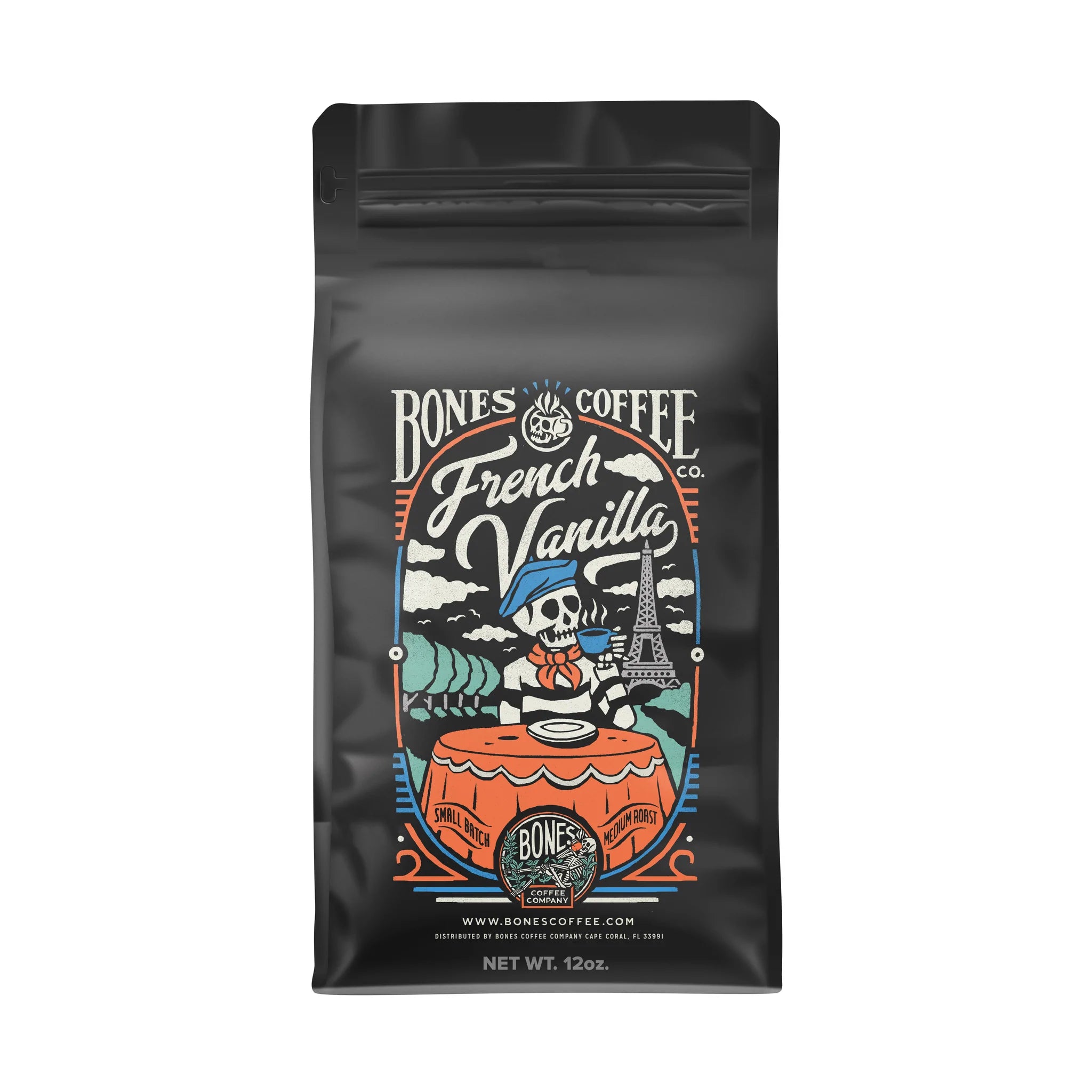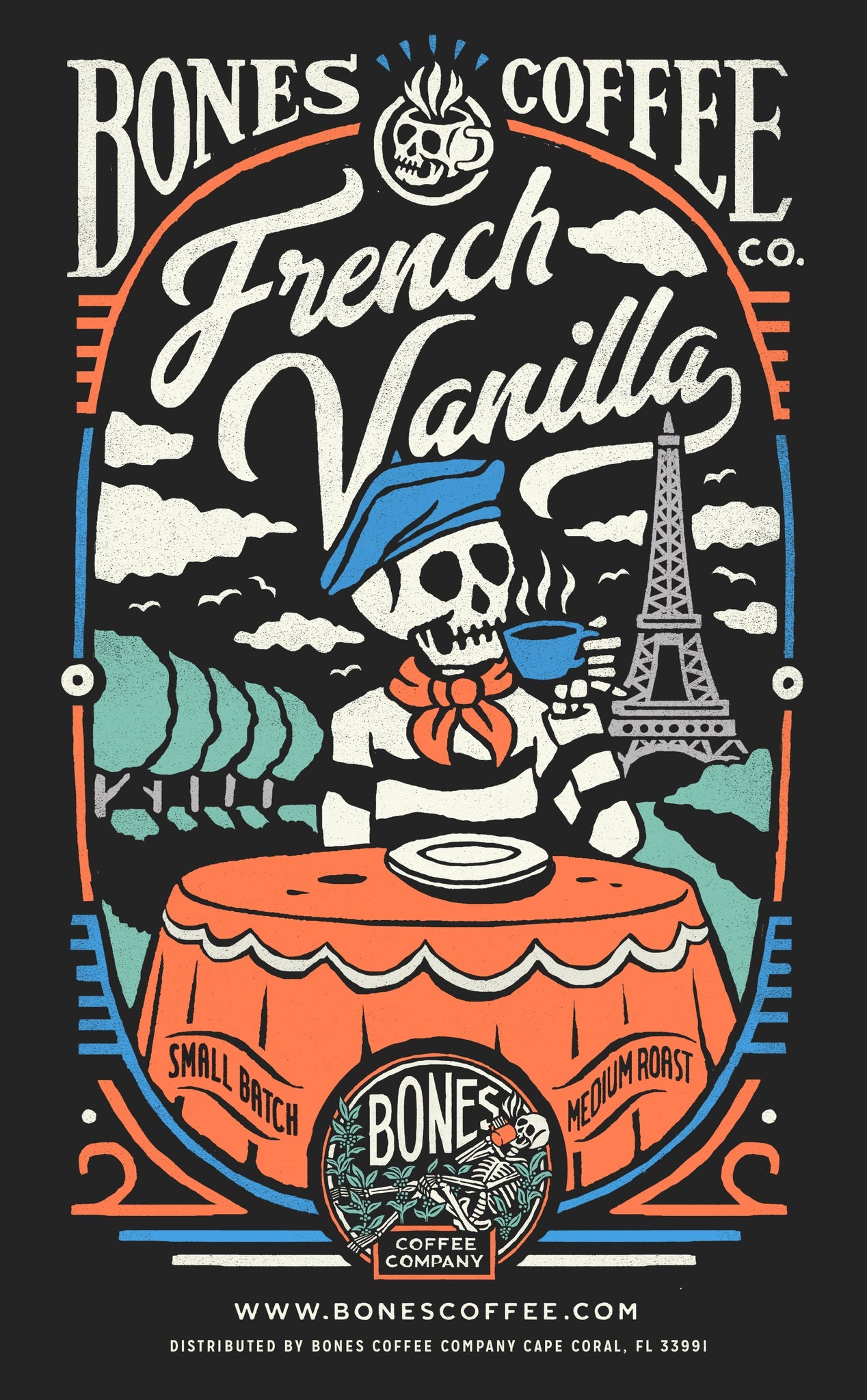 Bones French Vanilla Cream
The newest member in our family of delicious flavors is a classic! We've combined a rich, creamy vanilla flavor inspired by France's famous method of making ice cream with our immensely popular medium roast to transform your morning cup of coffee into a vacation for your tastebuds.
All coffee is roasted to order and is guaranteed to be FRESH! 
Ground Beans.