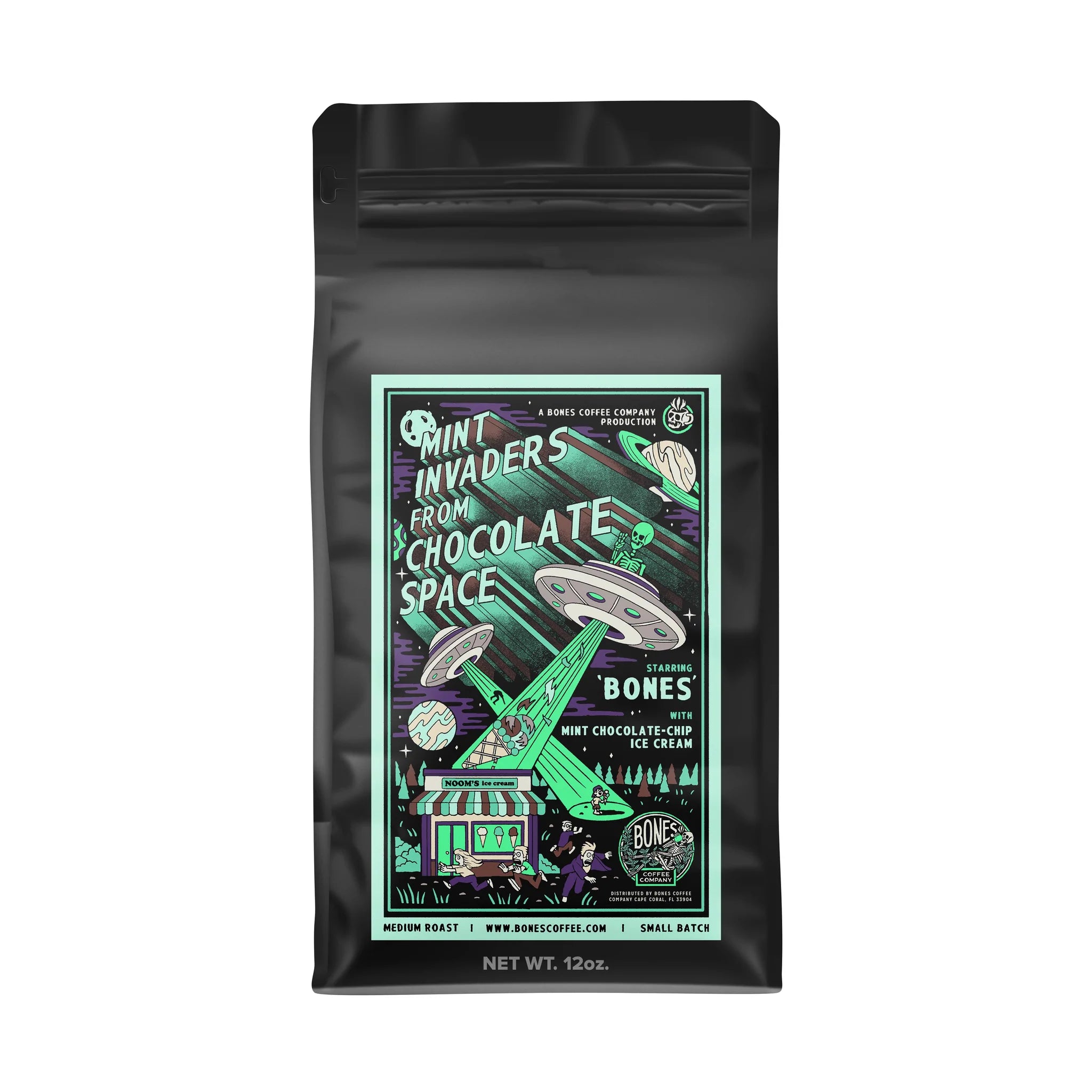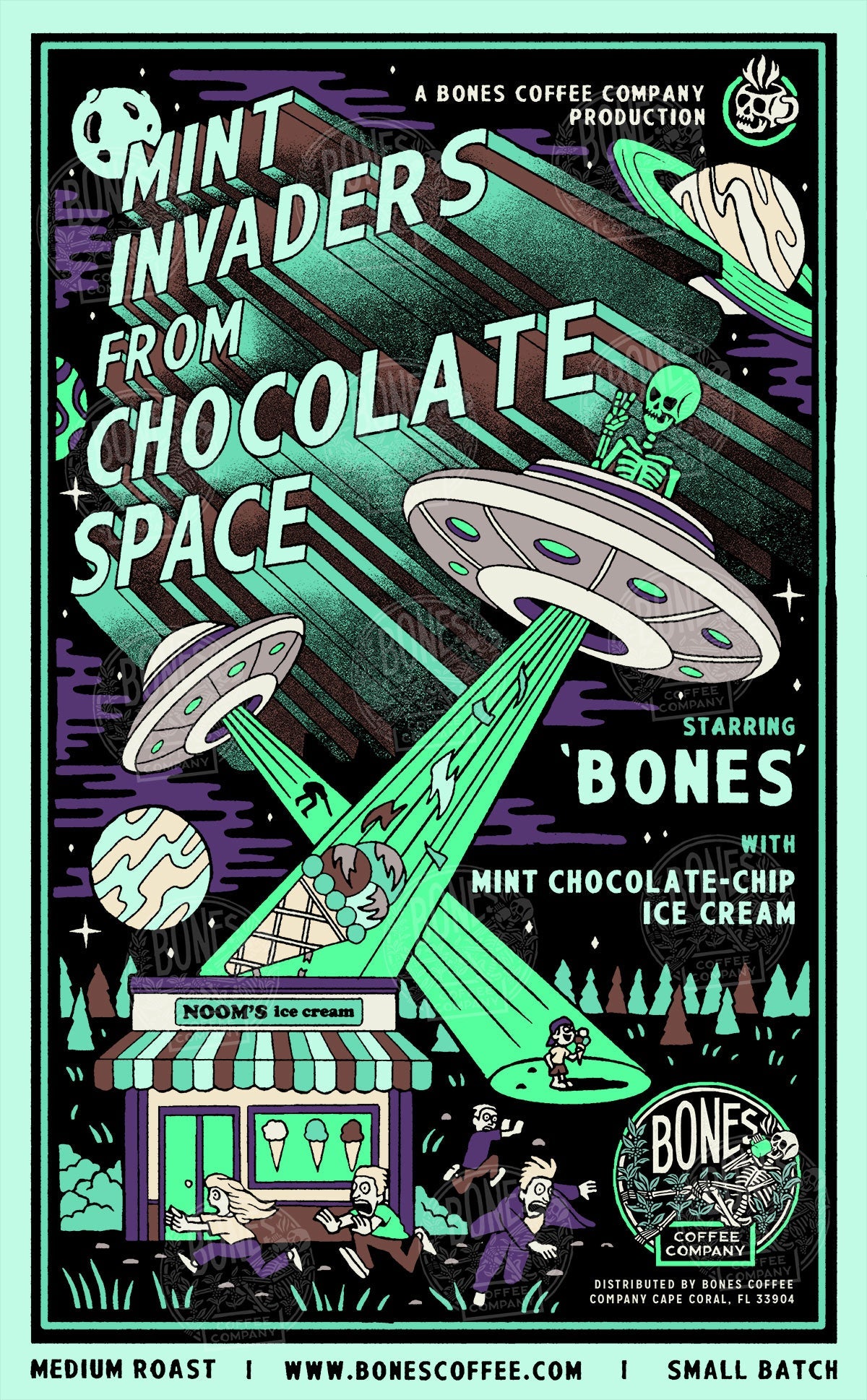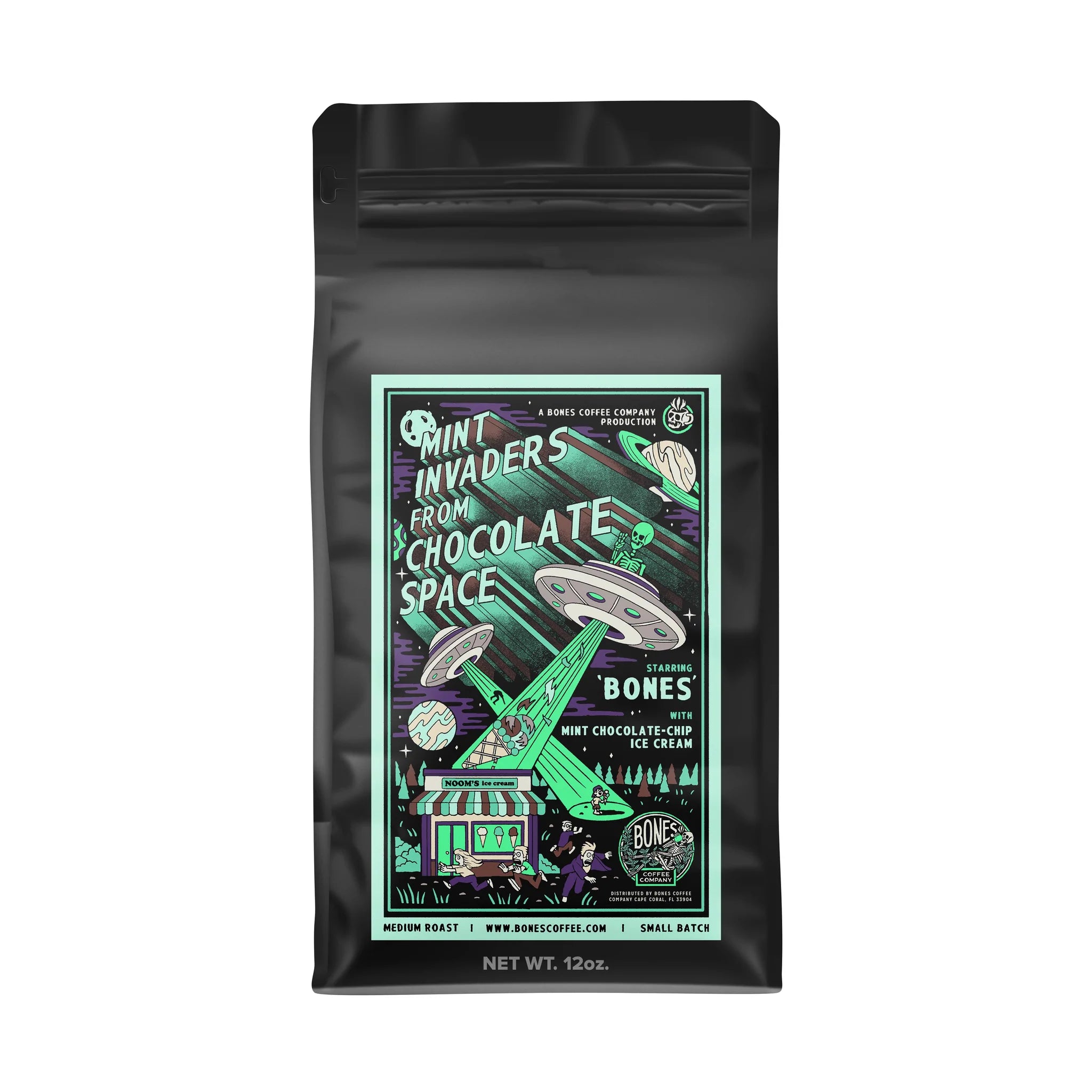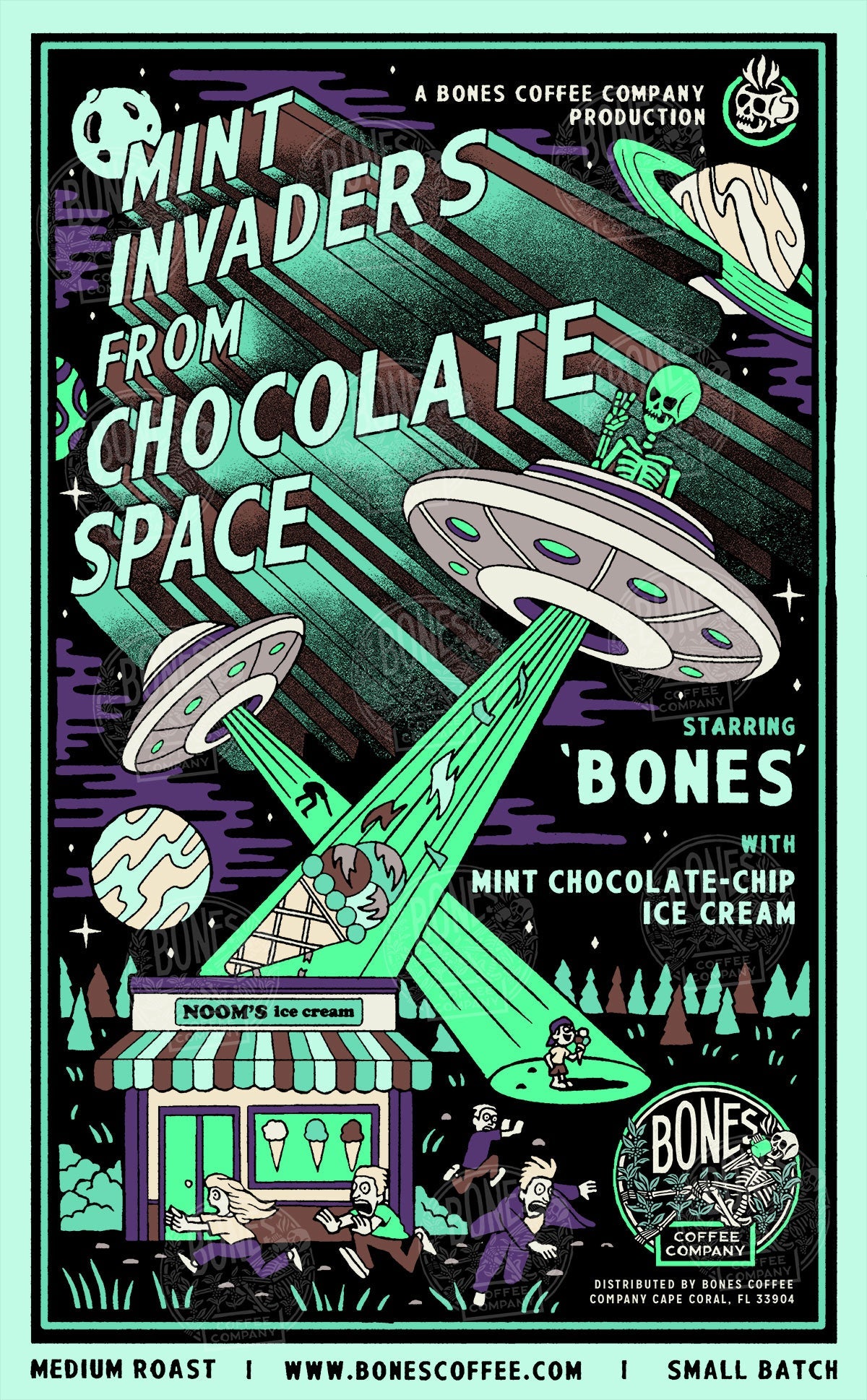 Bones Coffee Mint Invaders
They're here from Chocolate Space! The Mint Invaders have come to planet Earth to harvest our most precious resource: Mint Chocolate Chip Ice-Cream! But...fear not, fellow humans! With the power of opposable thumbs and caffeine, we can send those little green jerks back to Chocolate Space! Will you stand with us?
Mint Invaders (From Chocolate Space) is our medium-roast, 100% Arabica coffee with Mint Chocolate Ice-Cream flavor. 
Ground Beans.